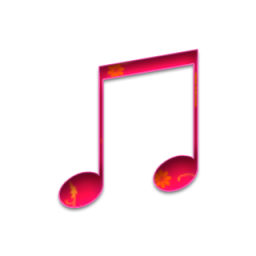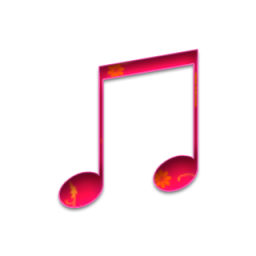 Elena Kraneis
Pianistin
Repertoire
Hier finden Sie viele persönliche Favoriten aus meinem Repertoire. Weitere Titel spiele ich sehr gerne für Sie auf Anfrage.
Contemporary classical music
Author
Composition
Rolf Dehmer
Walzer der Herzen
Ballade Nr. 3 D-Dur
Ballade Nr. 2 A-Dur
Tenderness aus Mezzopiano - Mehr Leise Töne
Ludovico Einaudi
Una mattina
Jazzstandards, Swing, Popsongs aus Broadway-Shows und Musicals, populäre Filmmelodien
Author
Composition
Henry Mancini
Moon River (from Breakfast at Tiffany's)
Bert Kaempfert
Strangers in the Night (from A Man Could Get Killed)
Herman Hupfeld
As Time Goes By (from Casablanca)
Jule Styne
People (from Funny Girl)
Ennio Morricone
Chi Mai (from Le Professionnel)
Frederick Loewe
I could have danced all night (from My fair lady)
Johnny Mandel
The Shadow of Your Smile (Love Theme from The Sandpiper)
Nino Rota
Speak Softly Love (Love Theme from The Godfather)
Maurice Jarre
Lara's Theme (from Doctor Zhivago)
Sammy Fain
Love is a Many-Splendored Thing
Francis Lai
Love Story
Irving Berlin
Puttin' on the Ritz (from Puttin' on the Ritz)
Michel Legrand
What Are You Doing the Rest of Your Life (from The Happy Ending)
Charlie Chaplin
This is My Song (from A Countess from Hong Kong)
John Kander
Cabaret
New York, New York
James Horner
My Heart Will Go On (from Titanic)
Yann Tiersen
Comptine D`un Autre ÉtÉ L`Apres Midi (from Amélie Poulain)
J. Offenbach
Barcarole (aus der Oper Les Contes d'Hoffmann)
Andrew Lloyd Webber
Memory (from Cats)
Bryan Adams / Michael Kamen
Everything I Do I Do It For You (from Robin Hood - Prince Of Thieves)
Lionel Richie
Endless Love (from Endless Love)
Karel Svoboda
Drei Haselnüsse für Aschenbrödel (from Drei Haselnüsse für Aschenbrödel)
Consuelo Velázquez
Bésame mucho
Nicholas Brodszky
Be My Love (from The Toast of New Orleans)
Joseph Kosma
Autumn Leaves (Les Portes de la nuit)
Jazz-Balladen
| Author | Composition |
| --- | --- |
| Vernon Duke | Autumn In New York |
| Louis Alter | Do You Know What It Means To Miss New Orleans |
| Hoagy Carmichael | Georgia On My Mind |
| Duke Ellington | In A Sentimental Mood |
| Vincent Youmans | More Than You Know |
| Hoagy Carmichael | The Nearness Of You |
| Ray Noble | The Very Thought Of You |
| Jack Segal | When Sunny Gets Blue |
Musik aus aller Welt, Evergreens, Chansons, Schlager, Ragtime
Author
Composition
Joe Dassin
Et si tu n'existais pas
José Fernández Díaz
Guantanamera
Louiguy
La Vie En Rose
Morris Albert
Feelings (Dime)
Vincenzo di Paola
Come prima
Scott Joplin
The Entertainer
Maple Leaf Rag
Claus Dieter Ludwig
Happy Birthday (Humorous Variations on the Birthday Song)
Werner Tautz
Dream - Concerto
S. Bubenzowa
Zigeunertanz
Yiruma
River Flows in You
Michael Schütz
Fun Time Rag
Astor Piazzolla
Libertango
Stephen Foster
Swanee River (Old Folks at Home)
Eddie Miller
Release Me
Rock, Pop
| Band/Author | Composition |
| --- | --- |
| U2 | With or Without You |
| Beatles | Yesterday |
| John Lennon | Imagine |
| George David Weiss | What a Wonderful World |
| Santa Esmeralda | You're My Everything |
| Queen | Don't Stop Me Now (Piano Cover by Peter Bence) |
| Procol Harum | A Whiter Shade of Pale |
| Unheilig | Geboren um zu leben |
Aus dem Repertoire des französischen Pianisten Richard Clayderman
Author
Composition
Paul de Senneville / Olivier Toussaint
A Comme Amour
Lys River
Romantica Serenade
Paul de Senneville
Ballade pour Adeline
Charles Trenet
Medley (La Mer / Beyond The Sea - Yesterday - Till)
Klassik
Author
Composition
J. S. Bach
Praeludium und Fuge Nr 2 c-Moll aus dem Wohltemperierten Klavier Teil 1
W. A. Mozart
Fantasie d-Moll, KV 397
Klaviersonate C-Dur, KV 545
Klaviersonate Nr. 11 A-Dur, KV 331 (300): III. Rondo Alla Turca
L. van Beethoven
Klaviersonate Nr. 14 Mondscheinsonate op. 27 Nr. 2
Klaviersonate Nr. 8 Pathétique op. 13: II. Adagio Cantabile
Klaviersonate Nr. 12 op. 26 As-Dur
Für Elise
J. Field
Nocturnes
A. Dubuque
Russisches Lied
E. Grieg
Sonate für Klavier e-Moll op. 7
Lyrische Stücke op. 43, op. 54
Poetische Bilder op. 3
F. Liszt
Liebestraum
Vergessener Walzer Nr. 1
F. Chopin
Nocturnes, Walzer, Polonaisen
Etude 'Chanson de L'adieu' op. 10-3
R. Schumann
Träumerei aus Kinderszenen op. 15
C. Schumann
Quatre pièces fugitives, op. 15
F. Schubert
Serenade
Ave Maria
Die Moments musicaux op. 94
P.I. Tschaikowski
Die Jahreszeiten op. 37
Zwölf Stücke für Klavier op. 40
A. Gretchaninov
Pastelle op. 3
F. Mendelssohn Bartholdy
Lieder ohne Worte op. 19, op. 30
Frühlingslied op. 62-2
J. Brahms
Intermezzo A-Dur op. 118 Nr. 2
Intermezzo Es-Dur op. 117 Nr. 1
G. Lange
Blumenlied op. 39
I. Albéniz
Asturias (Leyenda)
A. Rubinstein
Romanze Es-Dur op. 44 Nr. 1
E. A. Macdowell
Polonaise op. 46, Nr. 12
C. Debussy
Doctor Gradus ad Parnassum, aus Children's Corner
Arabesque Nr. 1
A. N. Skrjabin
Nocturne As-dur, op. posth.
S. Prokofiev
Romeo and Juliet Before Parting from Suite op. 64, Nr. 2
D. Schostakowitsch
Walzer Nr. 2
A. Babadschanjan
Elegie "In Memory of Khachaturian"